Gardening destresses and rejuvenates the mind to a great extent. Even physician advice patients those who struggle from high BP and sugar to take up gardening as a hobby. You can make your open space livelier and environmentally friendly when you plant plenty of plants and trees inside the garden.
Unlike before there are lots of nursery gardens that sell indoor plants at nominal prices. You can choose to buy from reputed indoor plants online get them delivered intact within a short time. You can install the pots inside balconies and bedrooms and make your rooms showy.
You can buy designed pots for indoor plants from online nursery garden shops that offer discounts and deals. Clay and plastic plots come in varieties of sizes like small, medium, and giant-sized. Your patios, veranda, and balconies will get that positive vibes when you install indoor plants.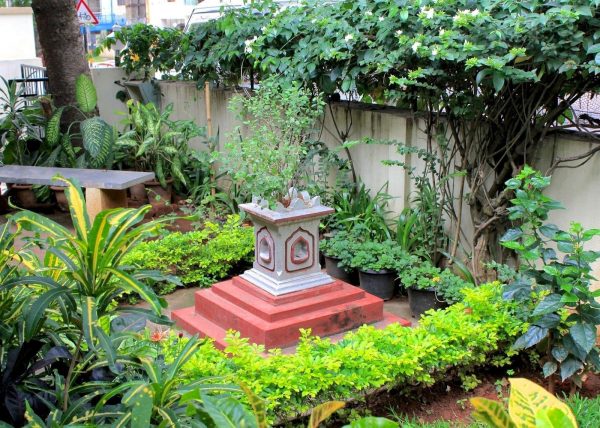 You will also get that positive inspiration when you see indoor plants hanging on the walls and ceilings. Plants and trees produce vegetables, fruits, seeds, and flowers which you can use for cooking, worshipping, and all other purposes.
Visitors will get a better insight into decorative potted indoor plants when they explore indoor plants images shown here. Your bedrooms and living space will get that classic look when you install indoor plants small
Listed below are some of the indoor plants that can bring luck to your home:
Money plant
Jade and Snake plant
Basil and Lucky bamboo
Palms and potted orchids
How to Professionally Manage the Garden?
Landscaping and gardening are an interesting hobby which consumes your time and energy. You may have to spare at least a few hours exclusively for landscaping and gardening. If you are planting trees for the first time then you should follow the steps listed below:
Identifying the space for planting trees and plants like backyard or garden
Selecting the quality gardening plants
Digging, drilling, and elevating the garden space
Installing wired fence or compound wall inside the garden area for safety and security
Erecting posts, banners, and LED lighting 
Pest and water management
You cannot master the art of landscaping and gardening in a few days or weeks. It takes months for mastering landscaping and gardening.
Homeowners or caretakers should take efforts to water the existing and new plants every day. They should also take efforts to trim the overgrown branches at regular intervals. If you allow the branches to grow for years then it may become a threat to trespassers and neighbors.
For pruning and trimming the plants, you should use branded gardening tools. If you don't have one then you should buy a gardening sprayer hose or tools which will help you during landscaping and gardening.
Trending Indoor Plant Decoration Ideas 
Designing a beautiful garden is a challenging task which needs strategic planning and execution. You can take up landscaping and gardening only when you have years of experience in this field. You should have hands-on experience in soil inspection, analysis, and audit.
If you have not designed aesthetic gardens in the past and craving to build an expansive garden inside your home then you should decide to engage service providers who have years of gardening design experience.
The reputed home gardening firms will show you the best gardening ideas and you can choose the ones that fit your budget.
Listed below are the trending indoor plant decoration ideas. You can choose the best ones according to your taste and requirements.
1. Aromatic Indoor Plant Ideas
Aromatic plants like  d Thunder Lily are fragrant rich which will keep your home healthy. You can also pluck aromatic flowers and make garlands immediately. Daphne perfume princess is a rare scented plant that produces fragrant rich flowers. You can plant these types of aromatic indoor plants and maintain them properly.
2. Cactus and Fern Plant Ideas
Cactus has thorns on the surface which protects the plant from external threats. Cactus are normally seen in deep jungles, forests, and highlands. You can plant cactus and fern plants in the garden space and nurture them for years.
There are cactus plants that suck minimum water and grow quickly. You can get the latest gardening decoration ideas when you explore online directories.
3. Pink House Plant Ideas
Pink is a beautiful color that denotes happiness and prosperity. If you have applied pink distemper or paint on the walls then you should plant flowery plants that have pink color. Your rooms will become bright and colorful when you install indoor plants that have pink flowers.
The   that have pink petals are stromanthe triostar, hova carnosa, pink rose, begonia, butterfly bush pink delight plant, and Culcutta Croton. You can also plant Aralia Plant and Varigated Money Plant to add beauty to your garden space.
4. Patio contemporary decoration plant ideas
You can make your patio colorful by planting varieties of small plants and delight others. If your house has expansive patios then you can install small decorative plants and water them regularly. It will look showy and beautiful when the flowers bloom during seasons.
5. Planters inside the hallways and rooms
If your house has a spacious veranda then you should buy planter indoor plants like cotton rope plant baskets, atlas cork hanging planters, and Adriana's planter. Your children will understand the importance of growing plants and trees when you install tiny plants inside the kids' room.
Buy a quality indoor plant stand and grow rose or other scented plants. The next best idea is indoor plants bamboo.
6. Artificial plant decoration ideas 
Artificial grass mattresses are gaining worldwide popularity since it acts as a cushion to the feet. Likewise, artificial plants are also gaining momentum since people find artificial plant decoration ideas interesting. It is not advisable to install pots made from indoor plants artificial since they are not environmentally friendly.
7. Exotic indoor plant decoration ideas
Exotic indoor plants like Azalea Japanese red, Caladium, Alstroemeria 'Summer Breeze' and Callistemon 'Hot Pink' will give new lease of life to your patios, bedrooms, and hallways. These scented and colorful plants will spread positive vibes and act as a stressbuster.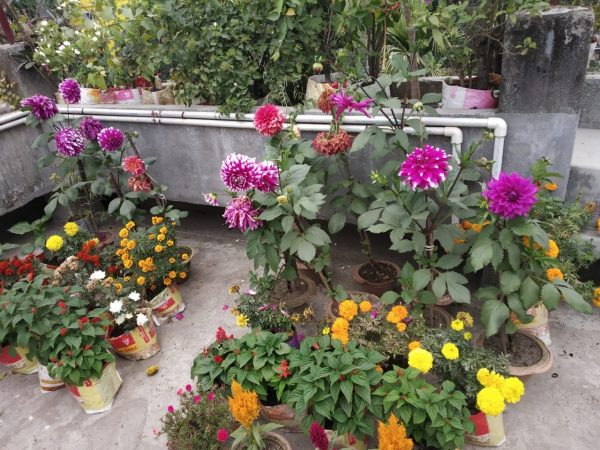 8. Colorful indoor plant pots with decorative flowers
The rooms will get that magnificent look when you install colorful indoor plants pots like brown, green, yellow, and orange. You can replace the old plants with new ones frequently and water them every day.
9. Herbal indoor plant ideas
Herbal plants such as rosemary, eucalyptus, parsley, basil, and oregano are healthy and these plants grow quickly when you place them in small and medium-size pots. You can pluck the leaves and flowers and use them for medicinal purposes.
10. Showy indoor plant ideas
Decorative plants like pencil cactus, fiddle leaf fig, aluminum plant, and red aglaonema are the best showy plants that sprout quickly and produce colorful flowers within a short time. Your rooms will sparkle with beauty when you install showy indoor plants.
How to maintain the home Garden professionally ?
Maintaining the home garden is a challenging task. If you are not an expert gardener, then you should engage the services of service providers. They will supply skilled and talented gardeners immediately to your house.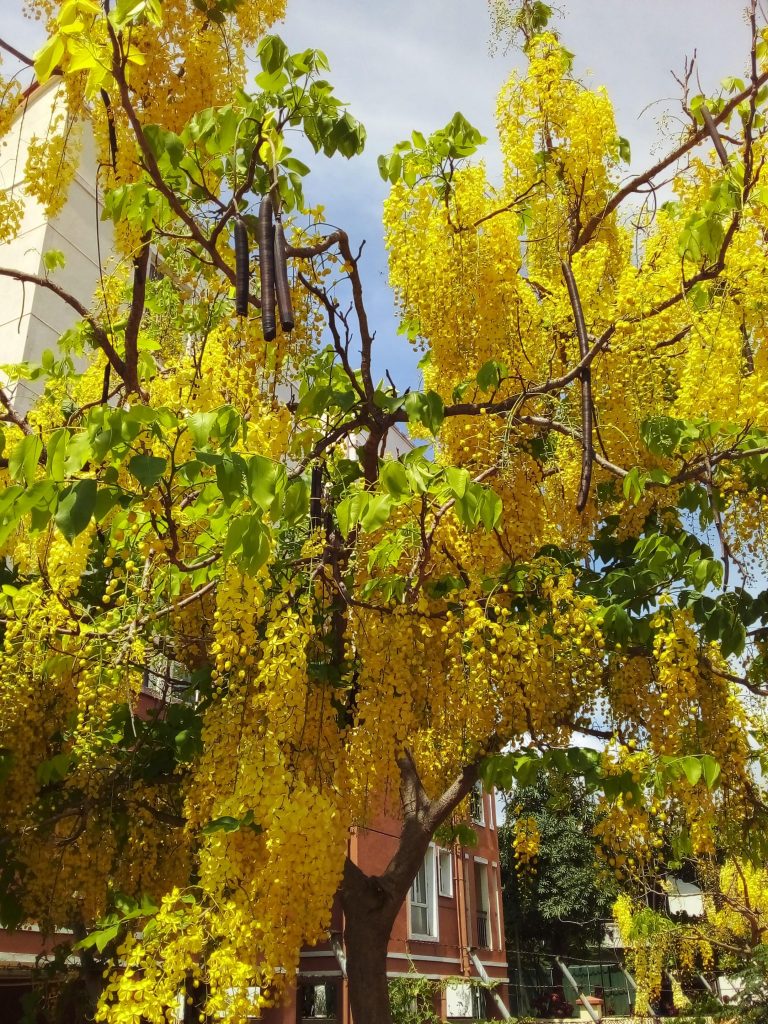 They will also show the latest gardening ideas which you can select. The senior and certified gardeners will remove warts, overgrown branches, leaves, and dangerous reptiles from the garden and also dig holes, sprinkle quality seeds, and spray water on the grass lawns and plants using sprinkler installations. They will work according to the pre-fixed schedule and exit from your home after completing the world.
Gardeners also offer free consultations and guide the homeowner during the selection of the best indoor plants.  
Where to buy best indoor plants?
There are online shops that sell high-quality plants like bonsai, rosemary, money plants, and creepers at the best prices. You can enjoy huge discounts, deals, and offers when you purchase indoor plants through such shops.
Before buying premium plants from online shops the shoppers should explore the reviews, ratings, and testimonials before taking the next decision.
Shoppers should choose shops that offer free express delivery, gift certificates, and exclusive deals. Never rush to the nearest nursery garden and buy plants without exploring the reviews. You can utilize the services of gardeners at any point in time and outsource entire landscaping and gardening works to them.
The benefits of using indoor plants are listed below:
Improves air quality
Decreases heat and humidity
Makes the room healthy and fragrant-rich
Drives away negativities
Produces oxygen
Trees are important to the environment since it reduces pollution, reduces carbon footprints and generates oxygen to a great extent. You can leave peacefully and happily when you start planting evergreen plants inside your home or office space. You can also use timber for making furniture and other such products.
You can also plant high-yielding plants and reap maximum profits by selling them in the market after a point in time. Your home will remain cool and comfortable for years which in turn gives mental satisfaction to your family members. Start planting trees inside your garden and nurture them properly.
For a free professional consultation on your home gardening tips and guides, please submit a form. Our experts will reach you back!