Plants and trees play a vital role in safeguarding our planet from destruction. It is now your turn to plant plenty of colorful trees in your garden and protect our earth from catastrophes. Plants and trees produce oxygen round the clock and support our ecological system in plenty of ways.
Your home will brim with beauty when you plant money plants, creepers, flowery shrubs, rose pots, and basil plants in the open space. Even installing indoor plants supports our environment in many ways. 
Landscaping and gardening require expert knowledge, and only professional gardeners and landscapers can take up this challenging task and complete it within a short time. When it comes to landscaping and gardening, there are several factors that you should take into consideration, and some of them are identifying the saplings, plants, trees, and landscape.
You can buy indoor plants with pots from reputed nursery schools that sell varieties of quality plants and trees. Owners should engage the services of experienced landscapers who have minimum knowledge in indoor plant decoration. 
Homeowners Should utilize the services of professional gardeners.
Owners should choose indoor plants online for purchasing the best plants and seeds. The online shops offer huge discounts, deals, and gift certificates for all types of seeds and plants and encourage the buyers to a great extent. 
If  you are new to the world of home gardening, then you should utilize the service of professional gardeners. 
They will bring varieties of state-of-the-art gardening tools like motorized drillers, land excavators, cutting and curing equipment and convert your open spaces into sophisticated garden space. 
It is worth noting that gardening on the terrace is gaining momentum. You can use your unused terrace space efficiently by installing indoor plant pots. 
You need not buy clay or plastic pots from vendors or third parties since experienced gardeners will bring pots for indoor plants and give a new lease of life to your balconies and terraces by installing the pots that contain flowery plants. 
Basil, rose, lemon balm, eucalyptus silver drops, and jasmine drive away from the foul smell and spread aromatic fragrance inside your rooms. You can also buy indoor plants bamboo from reputed online shops or nursery schools at the best prices.
You can extract the latest indoor plant names when you explore the websites of reputed online nursery shops that sell varieties of indoor plants at the lowest prices. 
If you do not have proper space to install potted plants, then the best thing that you can do is to install indoor plants hanging. The indoor plants will produce oxygen and keep you comfortable throughout the day. 
Indoor plants like lemon balm, eucalyptus, jasmine, and sweet bay act as stress busters. 
The trending gardening ideas which you may love
1. Countryside Gardening Ideas
You can buy indoor plants bamboo through reliable online shops and install them inside your bedroom. Indoor plants like ferns, aloe vera, peace lily, money plant, and anthurium can drive away negativity from your home and bring in peace. These types of exotic ornamental indoor plants improve air quality and rejuvenate the mind to a great extent.
2. Garden in the Play Area or Extended Rooms
If your apartment has a spacious play area or extending rooms, then you can convert such areas into garden space quickly. You should buy branded indoor plant stand through the reputed online shop and place aromatic ornamental plants in it.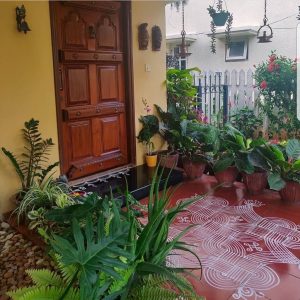 Your balcony space will look incredible and showy when you install aromatic plants. 
3. Vegetable and Fruit Garden Ideas
There is a growing demand for vegetables and fruits and this trend will only continue in the future. If you are planning to grow vegetables and fruits inside your home garden then you should take efforts to engage the services of well-experienced and knowledgeable landscapers.
The professional landscapers and gardeners will thoroughly inspect the open space and suggest to you some of the best plants that can produce vegetables and fruits. 
The latest craze is among homeowners is indoor plants artificial.  Buy indoor plants that go well with floor and furniture colors. There are lots of online shops that sell indoor plants artificial at the best prices.  
4. Bright Colored Ornamental Flower Garden Ideas
Bright colored ornamental flowers like crotons, rose, peperomia, rex begonia, and polka dot plants can transform the silhouette of your balconies and other open space. 
You should choose fancy plants that produce colorful flowers and place them at the entrance. 
Before buying plants from the nursery schools, you should first explore indoor plants images which will give a better insight into popular ornamental plants.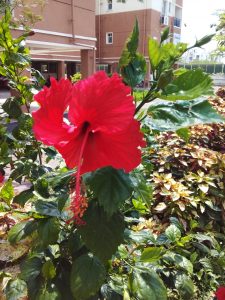 5. Backyard Gardening
Backyard gardening is also gaining popularity everywhere. If you are planning to convert your backyard into an expansive garden, then you should choose plants that blend well inside your garden space. The experienced gardeners will suggest the best plants and saplings after inspecting your backyard. 
6.Children's Garden Space
Children love to play in the parks, beaches, and gardens. You can convert your landscapes into gardens and plant varieties of colorful ornamental flowers. Your children will learn the names of various plants and widen their knowledge. 
7. Wild Garden Ideas
A black-eyed Susan that produces yellow with brown flowers is one of the best choices in the wild gardening ideas. Wildflowers can attract pests and poisonous species which will reproduce and spoil your home garden. You should consult experienced home gardeners before planting wild plants inside their garden.
8. Terrace Garden Ideas
Terrace gardening can make your homes an eco-friendly destination. You can hire experienced gardeners through time-tested channels and create a beautiful terrace garden. 
The gardeners will inspect your terrace and suggest the best plants like aloe Vera, creeping roses, pansy, and hyacinth.
You can choose the best plants according to your budget and requirements. You should maintain and nurture the plants properly by cutting, curing, and watering them. 
9. Herbal Garden Ideas
There is a huge demand for plant, herbal, and vegetable extracts in the market. You can grow quality indoor plants like basil, mint, chives, and lavender and reap maximum benefits in the long run. You can extract the juice from plant extracts and use it as a cold rub or cure for minor ailments. 
10. Container Planting Ideas
You can plant ornamental plants like Lantana, summer snapdragon, supertonic, and Scaevola through indoor plants online and get them delivered quickly. These plants emit rich aromatic fragrances and reduce the heat inside the room. 
How to Maintain and Nurture Ornamental Indoor Plants?
You will get that feeling of staying in a luxurious eco-friendly resort when you grow creepers and canopies inside your home garden. The creepers can grow fast and cover the terrace and patios quickly. 
Plants and trees grow properly on fertile soil that gets perennial water supply throughout the year. If you do not make efforts to maintain and nurture your garden, then the plants, shrubs, and trees will die within a short time. 
You should hire experienced landscapers and gardeners and outsource gardening works to them. They will analyze the soil strength and the nature of soil before taking the next course of action. The gardeners will identify the best plants and trees for your home and plant them professionally on the identified spaces using modern landscaping and gardening tools. 
Landscaping and gardening works differ from one location to another. Open lands close to rivers and lakes will get perennial water than lands located in the drylands. The landscapers will assess the fertility of the soil and location before proceeding to the next task. 
Some of the time-tested gardening methods are listed below:
1. Chopping-off and Trimming the Overgrown Branches
Remove the weeds, thorns, cut or trim the overgrown branches and creepers regularly. Creepers like money plant, jasmine, and chevy chase grow faster and reach different heights. You should trim such creepers at regular intervals and maintain them properly for years. 
2. Water and Infestation Management
Watering plays an important role in home gardening. Plants and trees suck maximum water from the soil and use it for various purposes. Homeowners should make efforts to water the plants regularly using manual or automatic sprinklers. 
If you do not have such modern tools, then you should utilize the services of reputed agencies that offer comprehensive landscaping and gardening services. You can fetch the contact details of reputed landscaping and gardening companies when you explore online directories. 
Gardeners will spray quality pesticides and chemicals on the plants and remove all the dangerous insects from the garden space. If it is an organic vegan garden, then you should stay away from using chemicals, fertilizers, and pesticides in the garden. 
You can take home gardening as a hobby and maintain your plants and trees properly for years. There are plenty of reputed home gardening firms that offer landscaping and gardening services at the best prices. You can sign a period maintenance contract and outsource landscaping and gardening works to them. 
The certified gardeners will visit your home periodically and maintain your gardens wonderfully.
For a free professional consultation on your home gardening tips and guides, please submit a form. Our experts will reach you back!